Hey there 👋🏼
I'm Sharath, and welcome to my online home!

I'm a founder, maker, product/design nerd, and Product Hunt's Maker Grant Receipient.

I build online communities by solving people's problems through products I create. I strongly believe in taking action with an intention to add value to others.

Dive into my world and discover what I'm up to so far 🚀
Proof of Work 🚀
Since 2018, I got the opportunity to build what I love and ship them to the community using no-code tools. It's been a fantastic journey so far and I have learned more than imagined, met people via Twitter, and more importantly, had a chance to make a small impact on this big world.

Check out some of my best products 👇🏼
---
Shoutout
A platform that helps creators, startups to take leverage of the social proof they get on Twitter.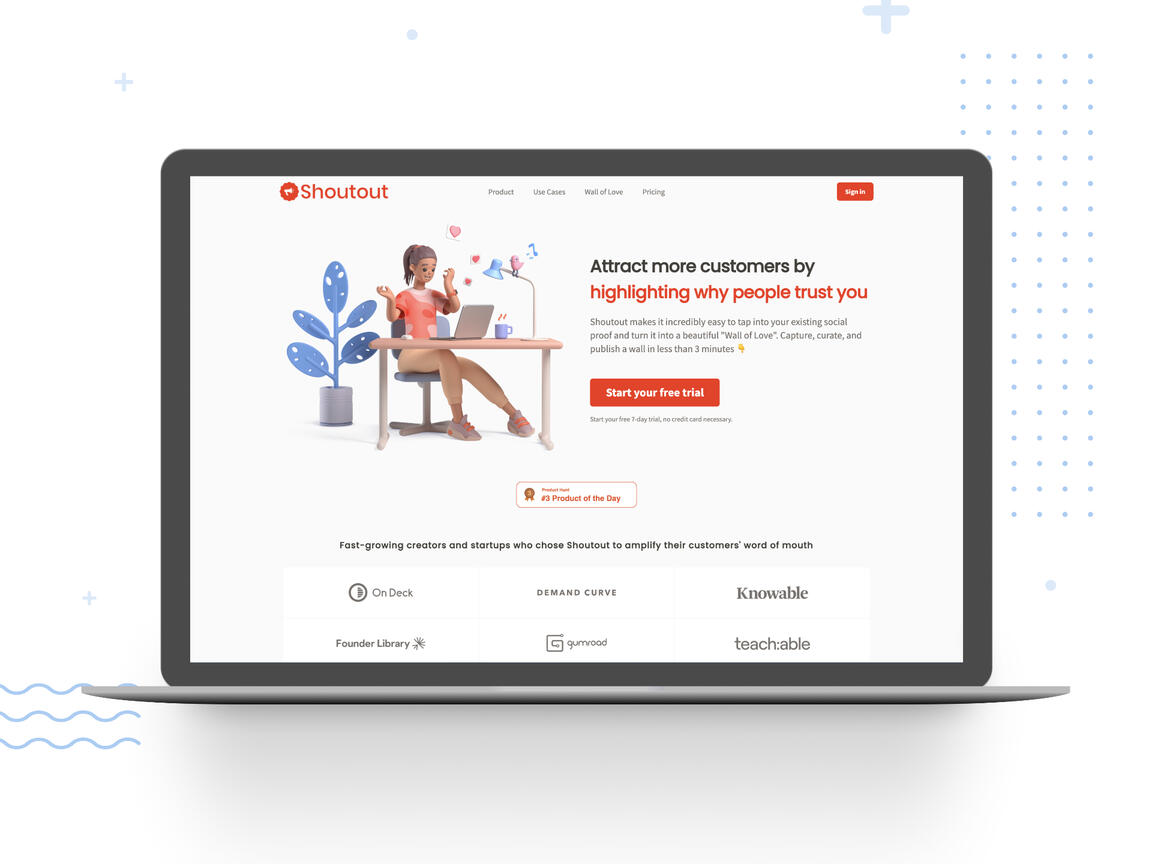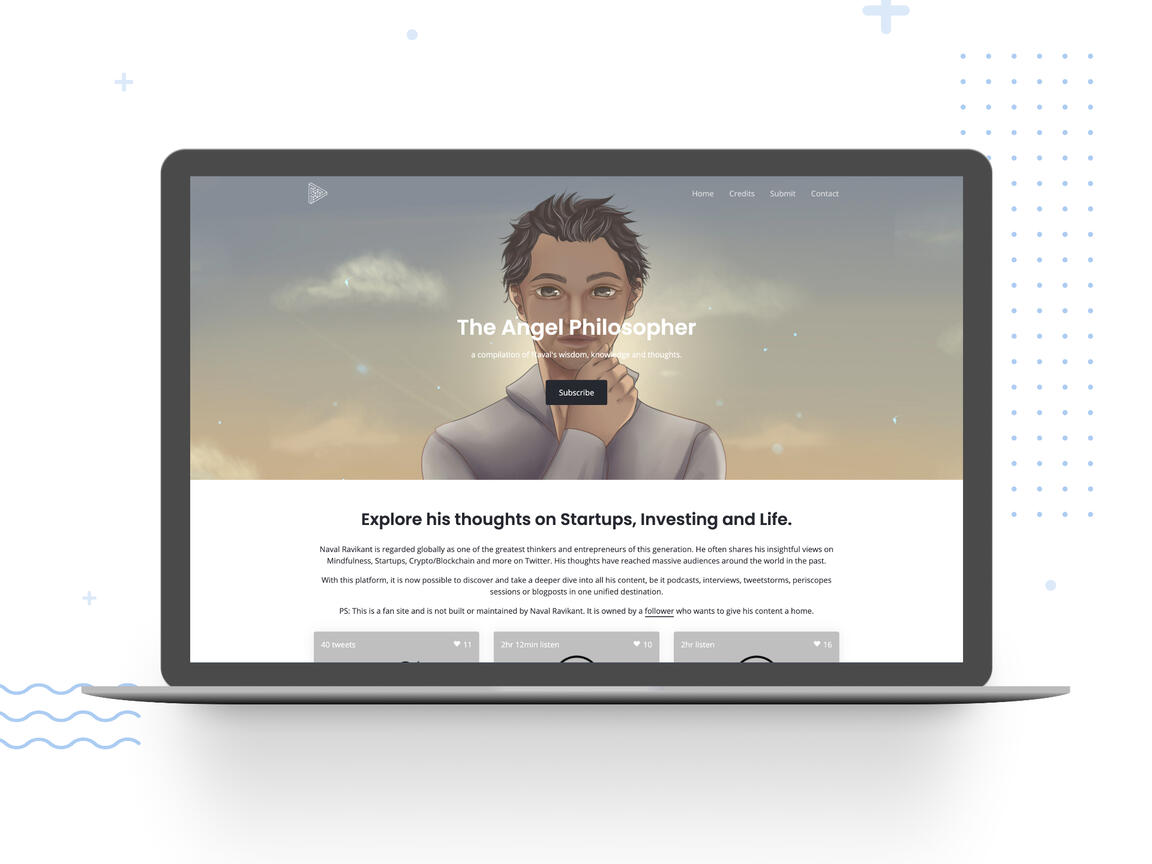 The Angel Philosopher
A platform where you can easily discover and engage with quite possibly the largest collection of original content created by or featuring Naval Ravikant.
Served on an average of 30k - 40k users every month.

Secured over 10k newsletter subscribers.

No-code tools used: Table2site, Notion, Airtable, Typeform, Crisp Chat
Really Good Questions
A hand-curated showcase of curious questions from Twitter's most influential people.
#5 Product of the Day on Product Hunt.

Served over 6k curious minds through the newsletter.

No-code tools used: Carrd, Twitter, Typeform, Mailchimp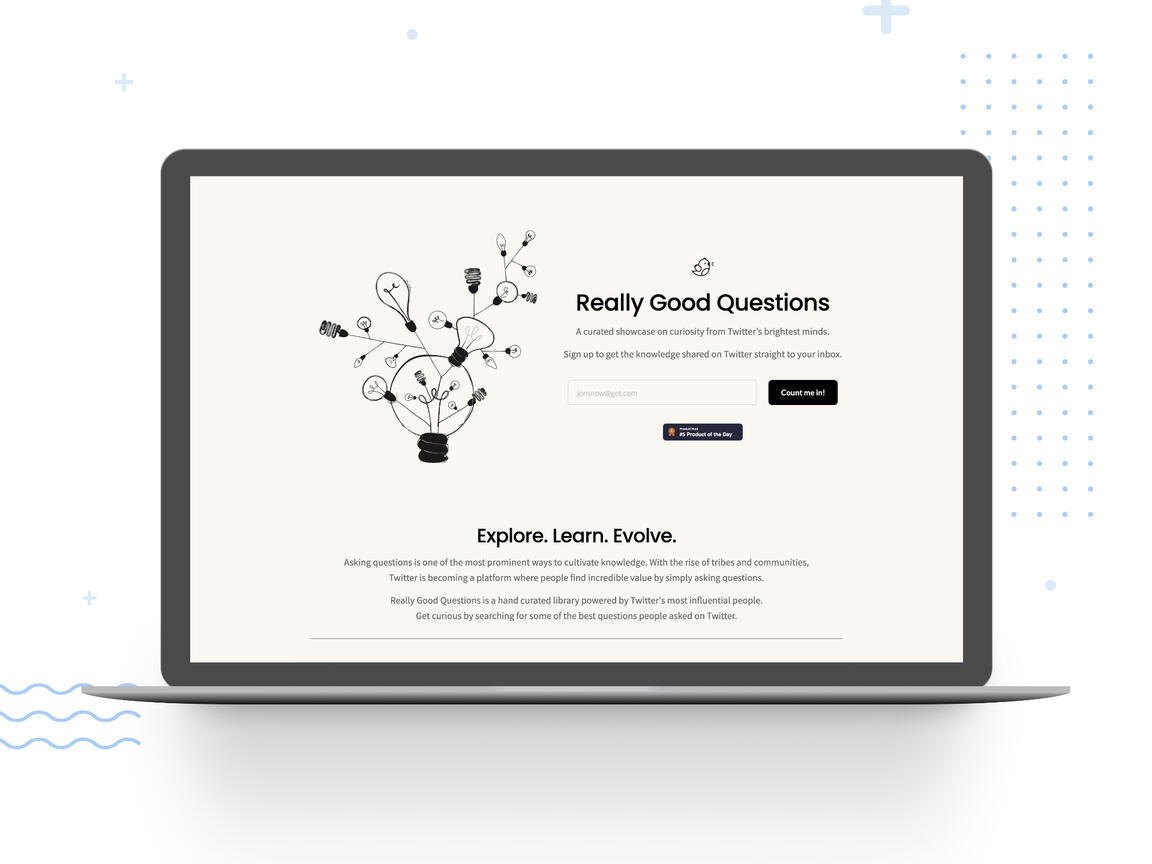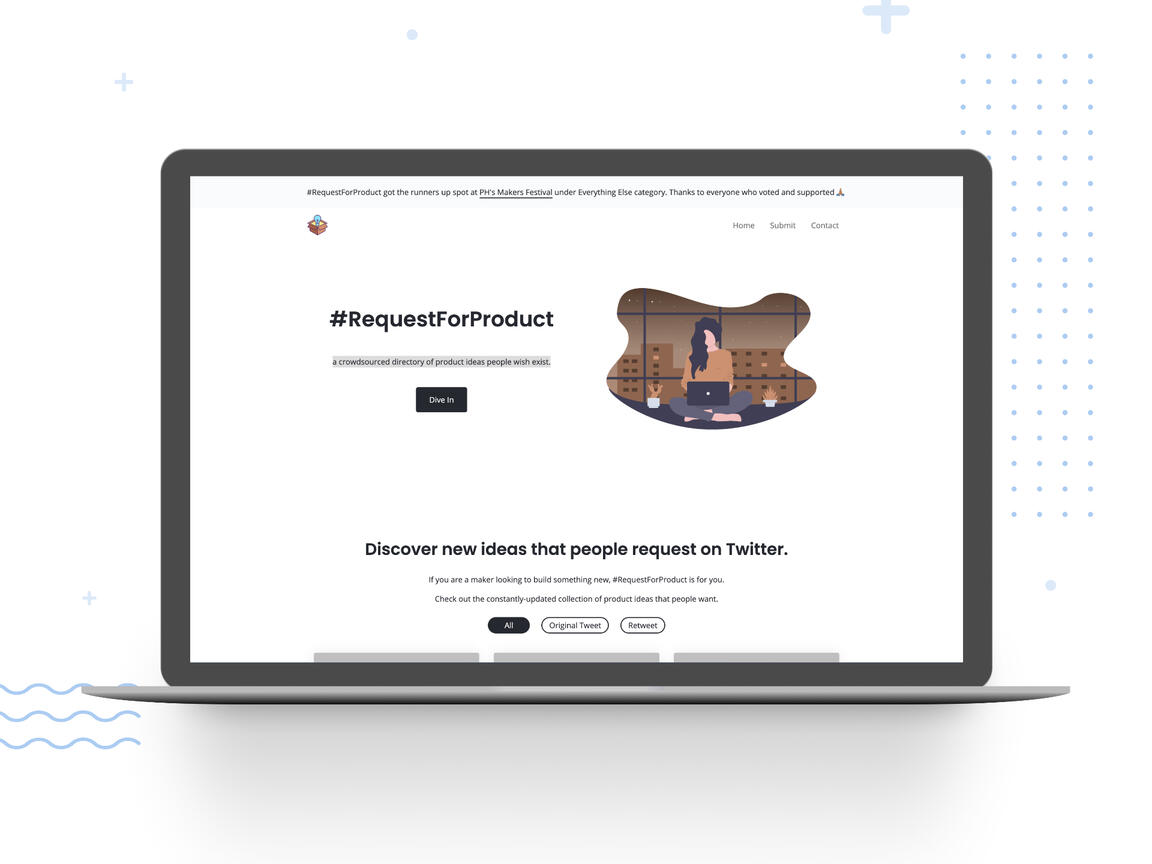 Request for Product
A crowdsourced directory of product ideas that gets automatically updated whenever people tweet with #requestforproduct hashtag.
Won runners-up spot at ProductHunt's Makers Festival.

No-code tools used: Table2site, Airtable, Typeform, Crisp Chat, Zapier
Productivize
A weekly newsletter featuring 3 product champions you should follow, 3 product resources you should digest, 3 interesting products you should try.
Serving 475 product-minded founders, designers, and VCs every week.

No-code tools used: Substack, Carrd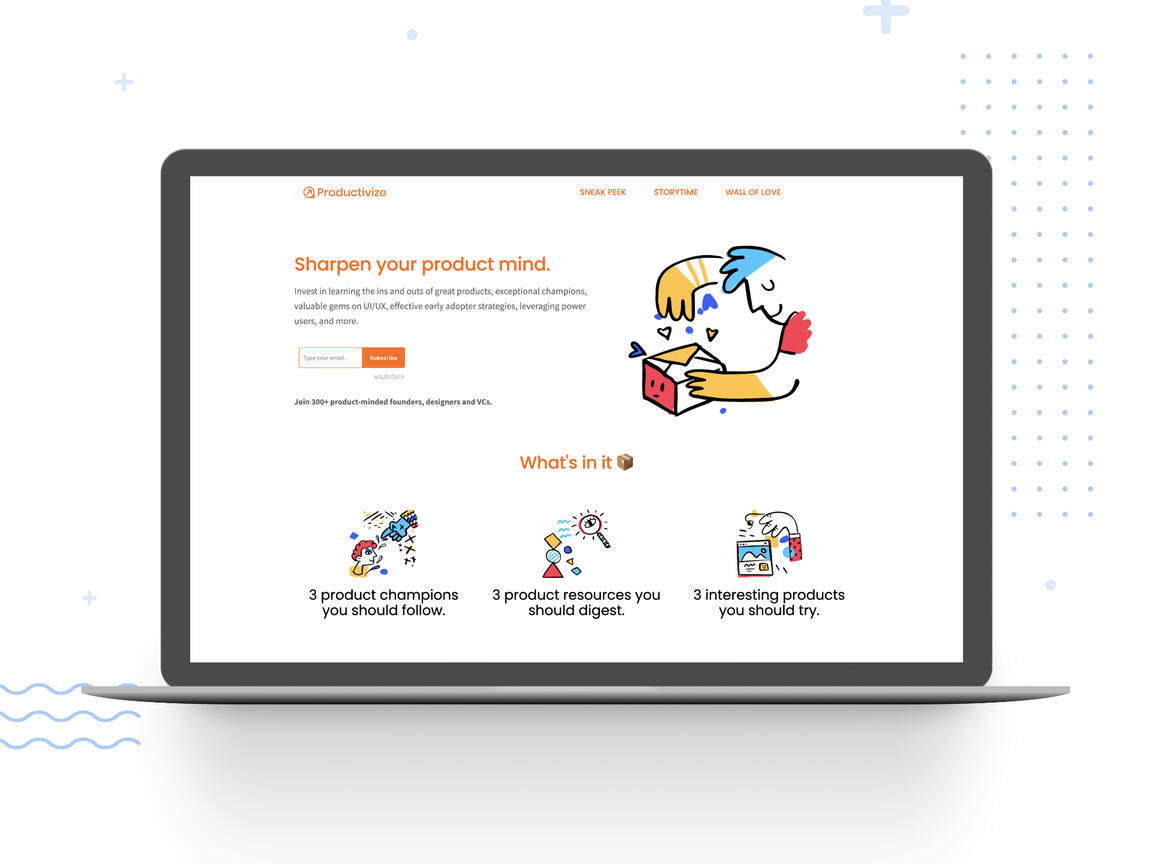 Some more projects 🚀
---
Beyond Coffee Book
Written by James Beshara, Beyond Coffee is a simple guide to more energy, more focus, and less stress, naturally and safely.

Made a landing page in less than a day which primarily has been used for marketing purposes.
No-code tools used: Carrd, Mailchimp
Below the Line Podcast
Hosted by James Beshara, Below the Line is a podcast that dives deep into the real journeys, the unspoken perspectives, and the psychological side of creating, founding, and leading.

Made a full length website which serves as a home for the podcast and showcases the highlights, popular episodes and more.
No-code tools used: Carrd, Podcard, Mailchimp
Tools for Makers
A hand-curated database of tools that will help you build and ship ideas faster!
WFH Manual
An end-to-end guide and a super huge collection of some of the best tips/hacks, resources, and best practices shared by pro #WFH workers around the Internet 💻
No-code tools used: Carrd, Embedly, Twitter
OneDial
A simple app that removes the friction of entering the dial-in details on your phone's keypad.
No-code tools used: Glide Apps, Google Sheets
Resources 📝
I tend to share most of my learnings, lessons in public through weekly Twitter AMAs and occasional threads, here are some highlights 👇🏼
---
Playbooks 📚
---
AMAs 🎤
---
Threads 🧵
Press 📝
Find all the interviews and appearances featuring Sharath 👇🏼
---
Interviews ✏️
---
Podcast Appearances 🎙️